This is a excerpt from my March, 2018 Matt's Disneyland 40th Birthday Celebration trip report. I decided to focus on doing a separate review of the Adventureland Suite outside of the main trip report so people would get a chance to see it on its own (well mostly.. there will be some Trip report in here).
I would like to take this opportunity to thank Joe for taking most of the pics for the first part of this review. He got most of the suite before my kids had done a number on it and was gracious enough to photograph my birthday celebration. Many thanks friend!!
This story starts at 1:15PM on Friday, March 23rd. We were sitting at Trader Sam's finishing up our lunch on the patio and I received the text that our room was ready. We finished up our second Uh Oa and headed across the bridge over towards the Coffee House to meet up with Joe and Theresa and Ian and Ali. They were thoroughly engaged with Minnie, Chip, and Dale when we rolled up.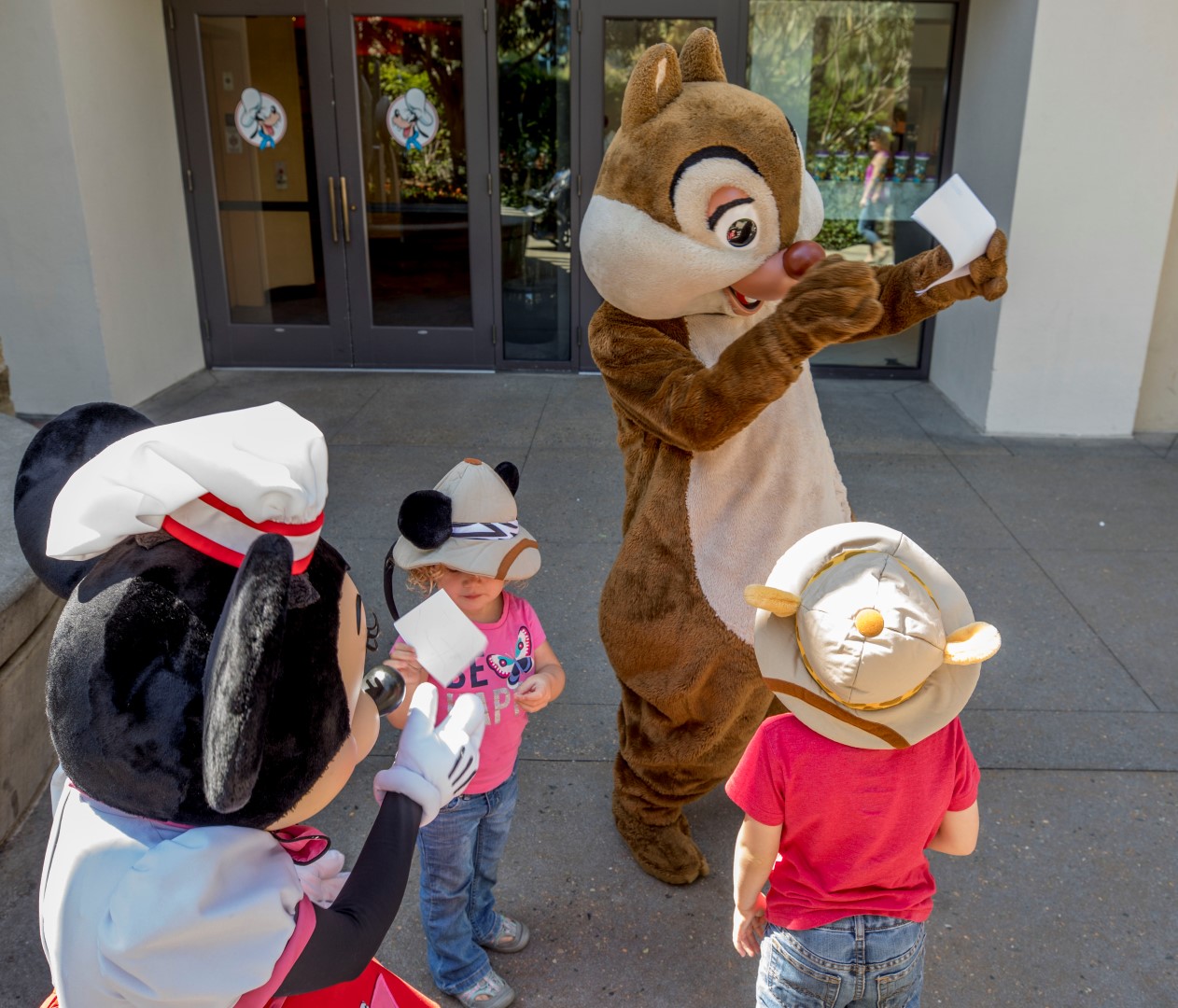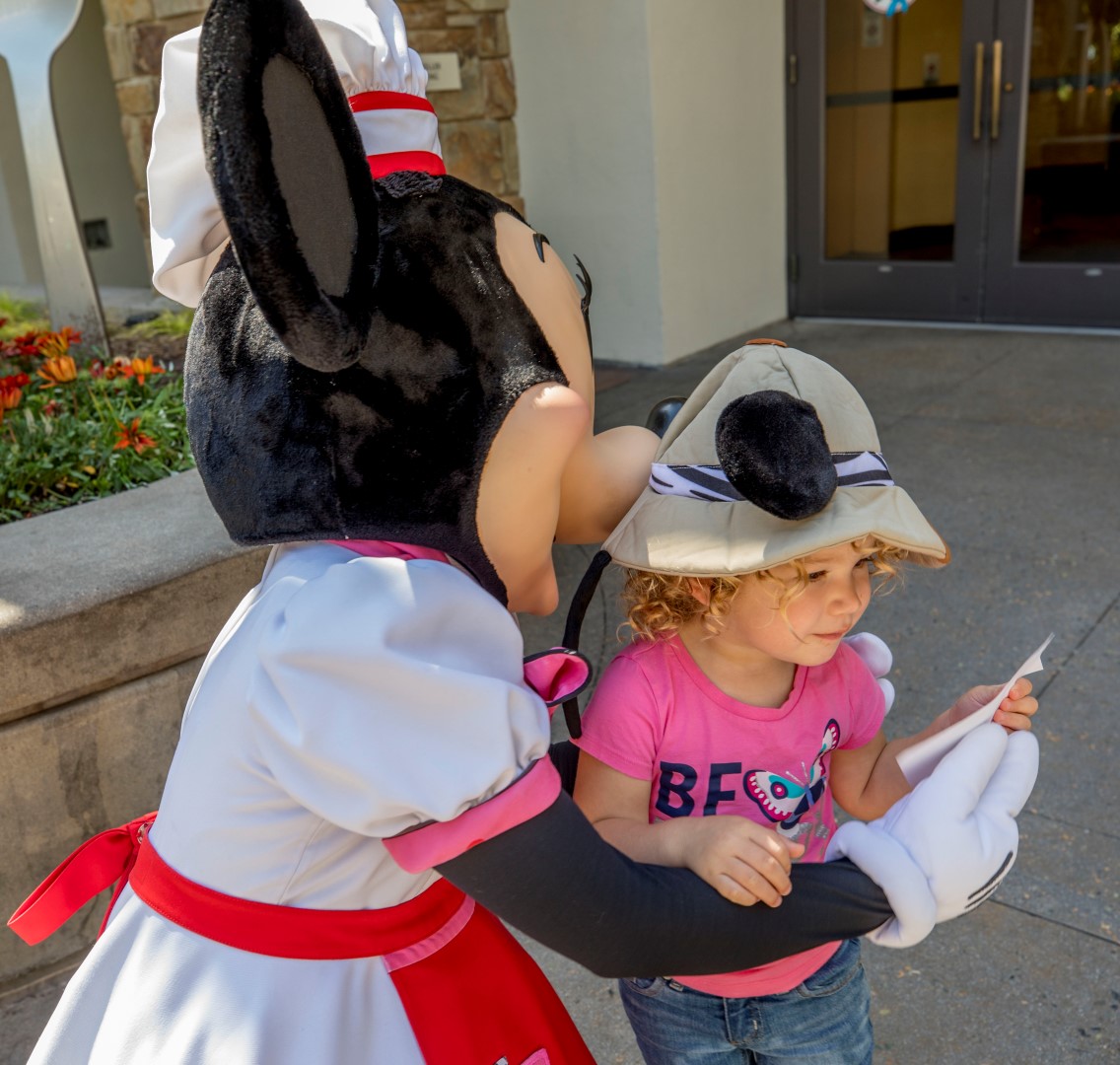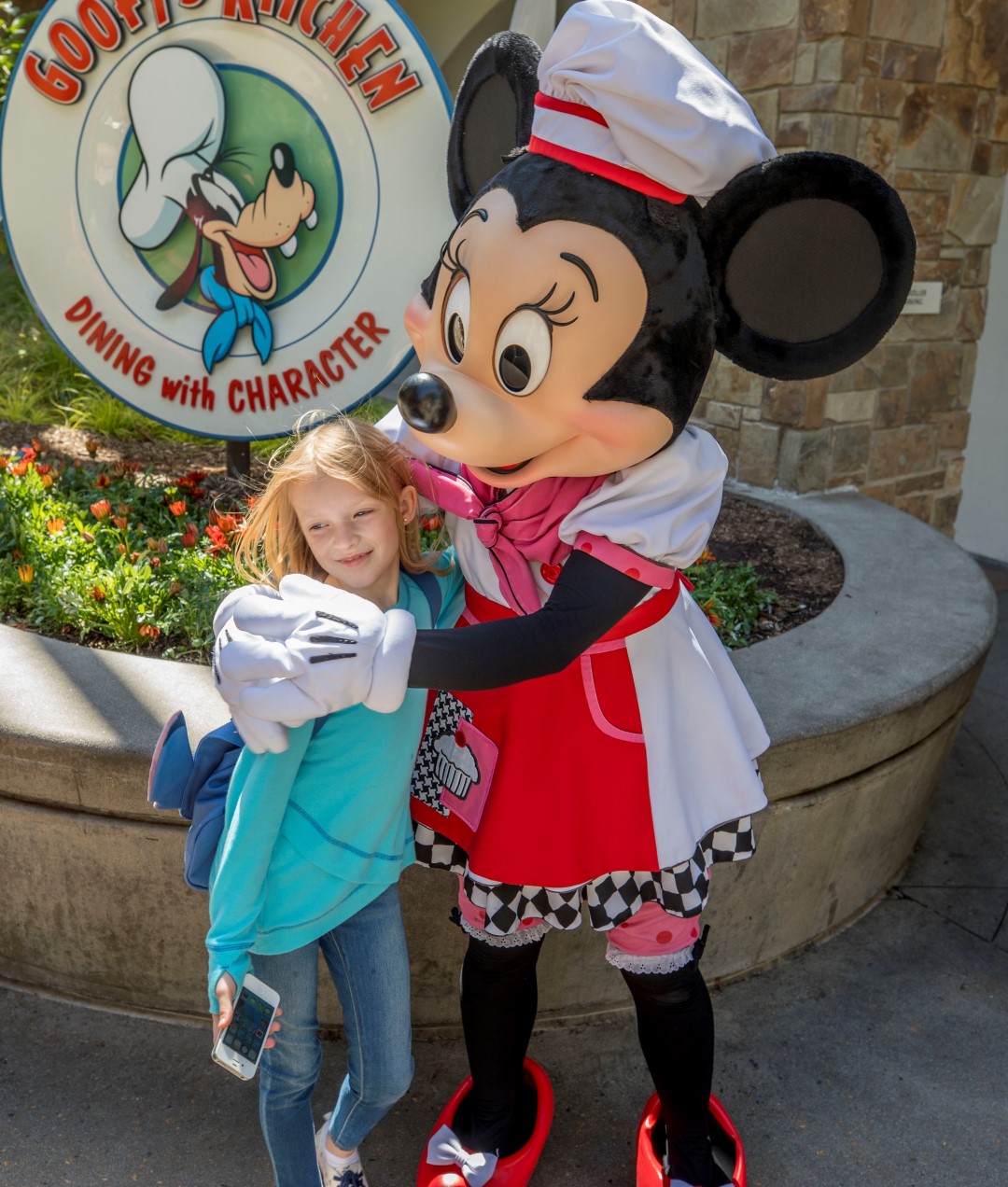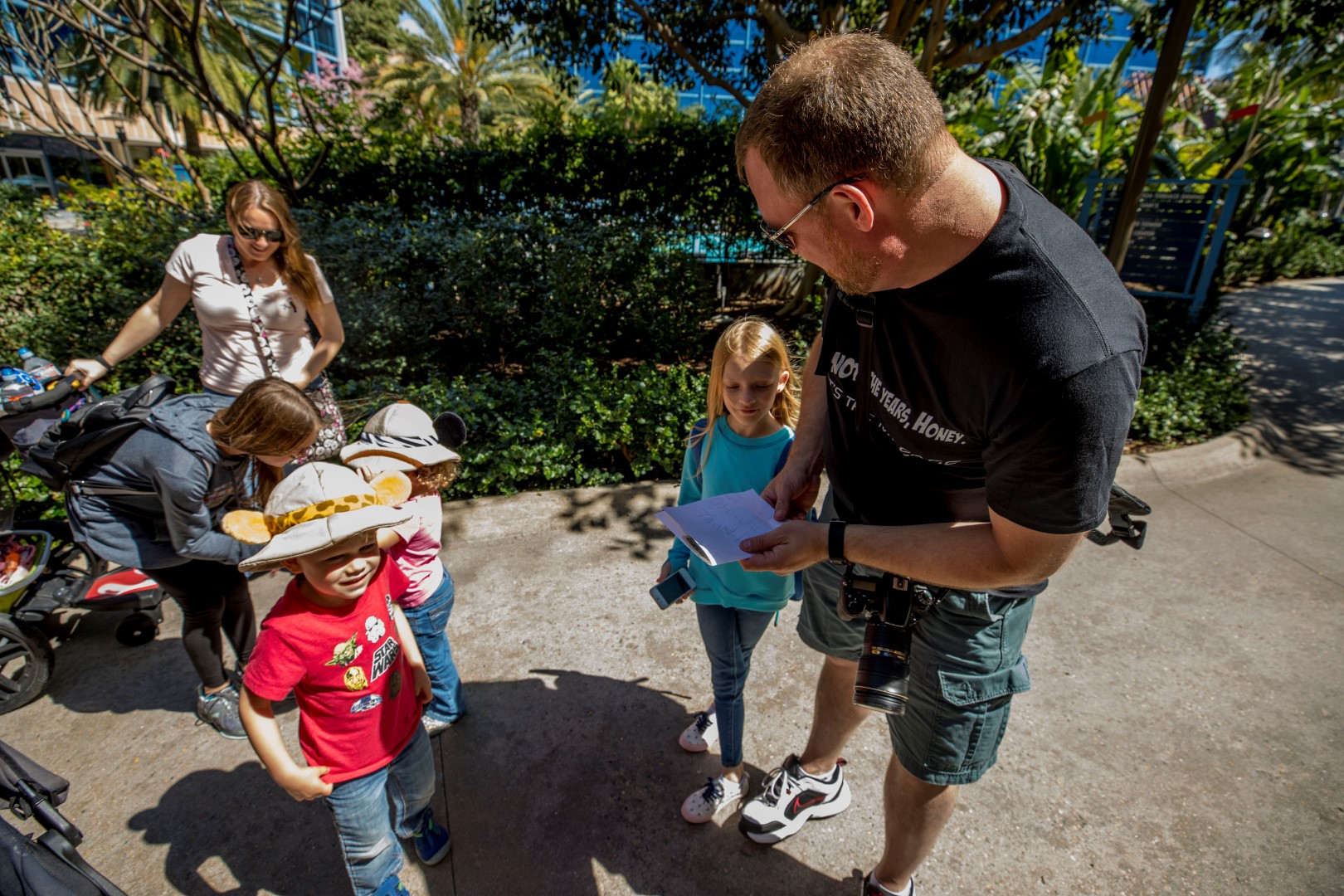 The girls quickly directed their attention to Ian and Ali. They just love those kids..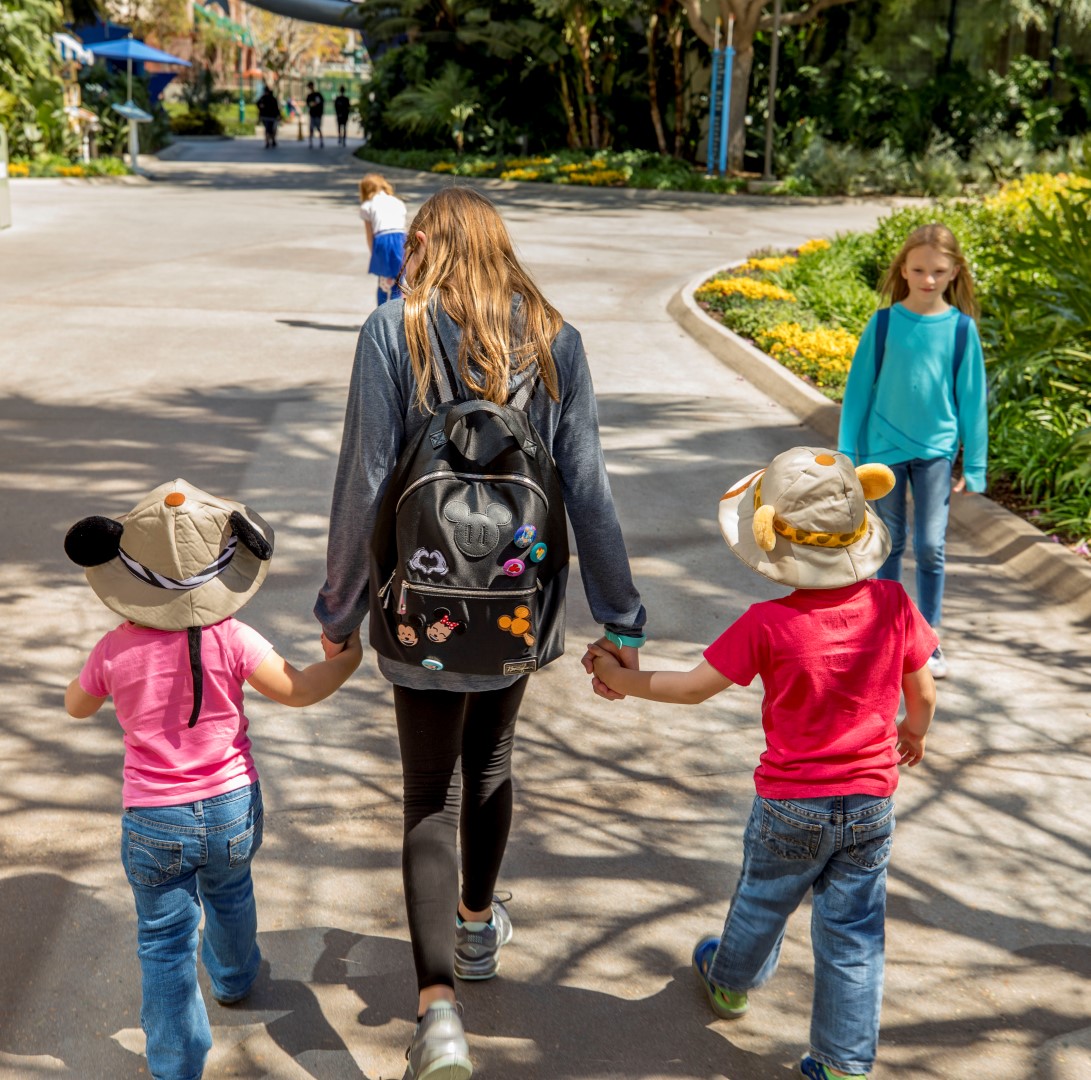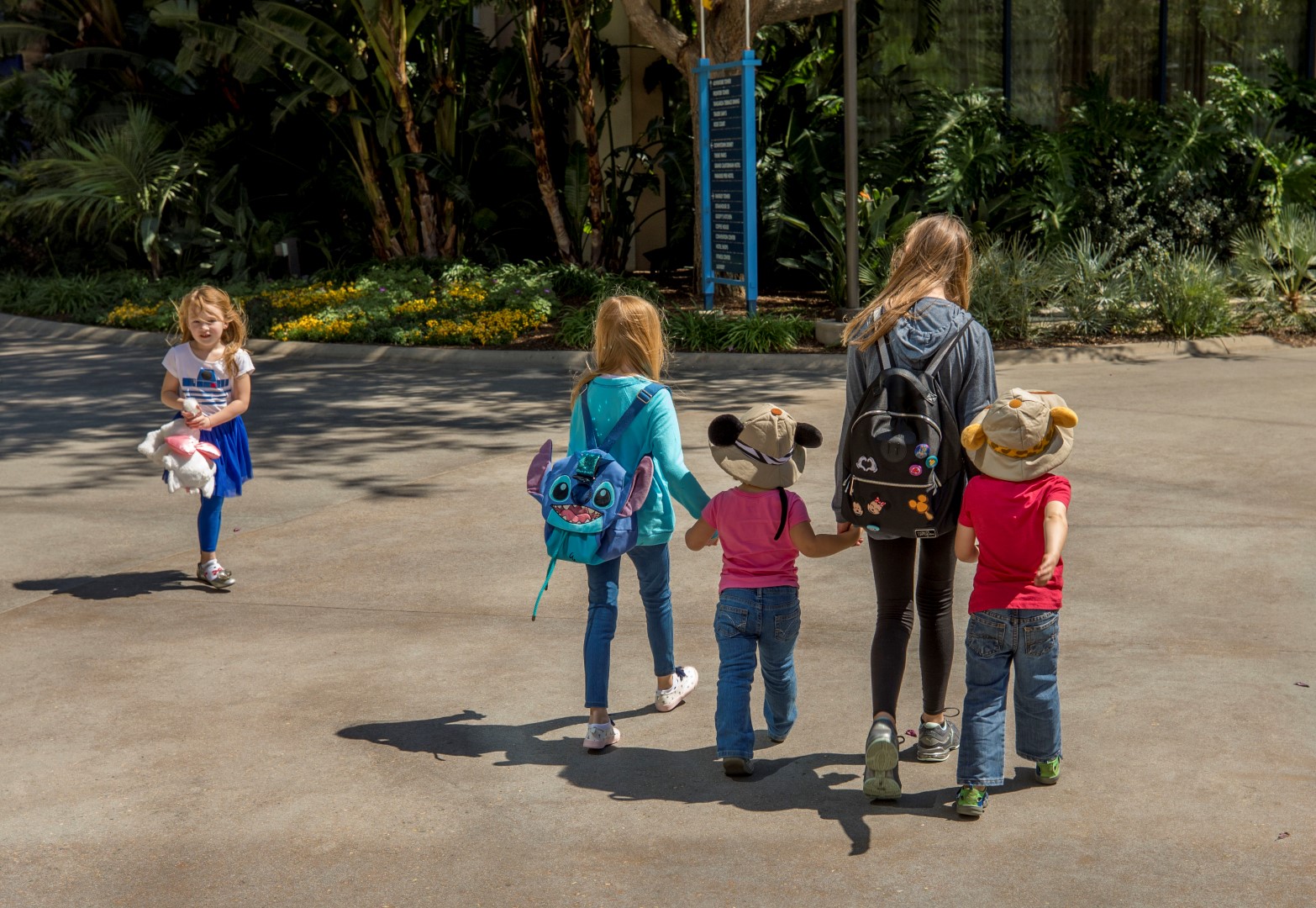 Where were we going? Why the Adventure Tower I had just checked out of not but an hour prior..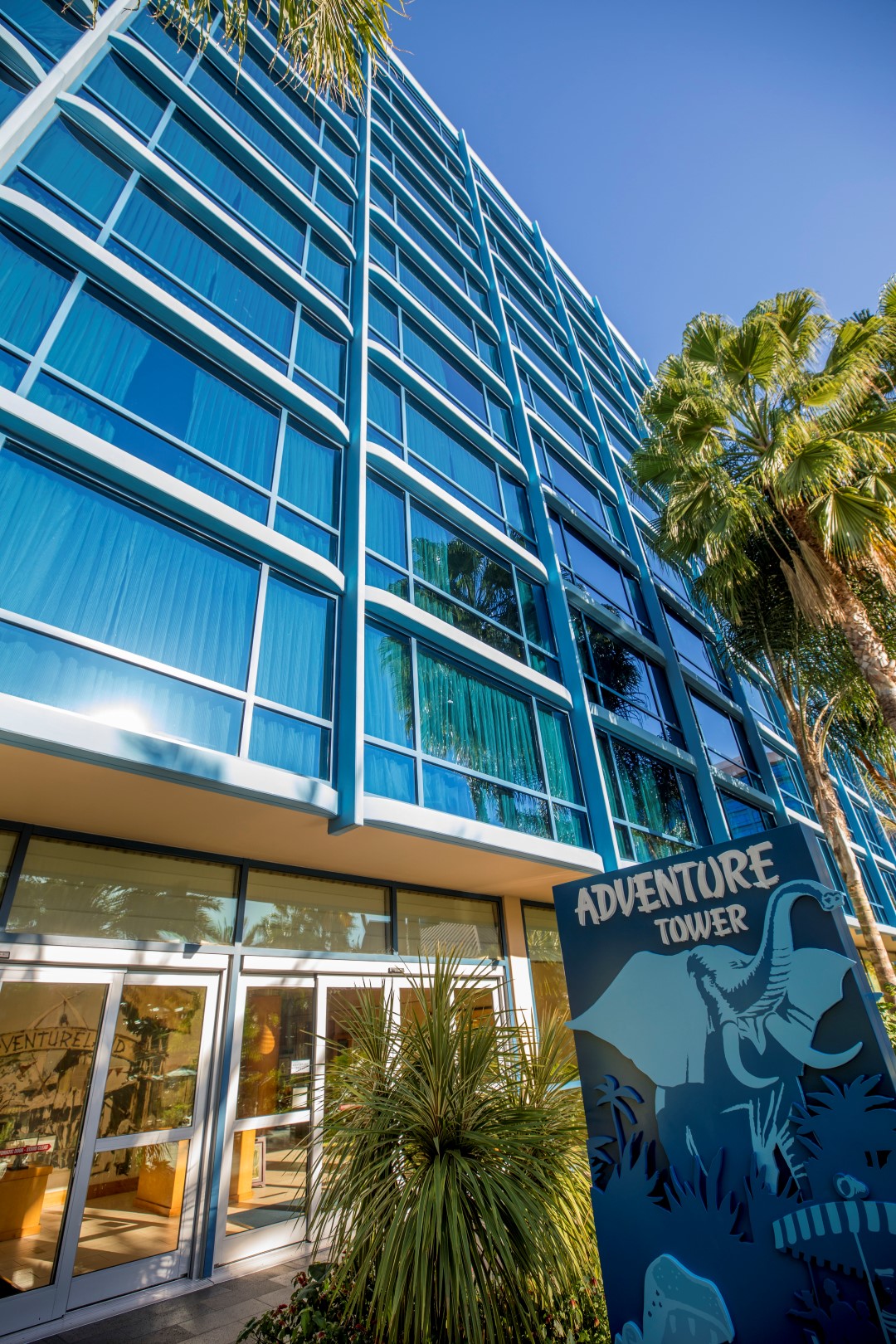 This time however, the elevator didn't stop on floor 5, however went all the way up to 11. This suite is directly across the hall from the room we stayed in back in 2015 for our 9-night, 10-day trip. One of these days I'll finish up that trip report...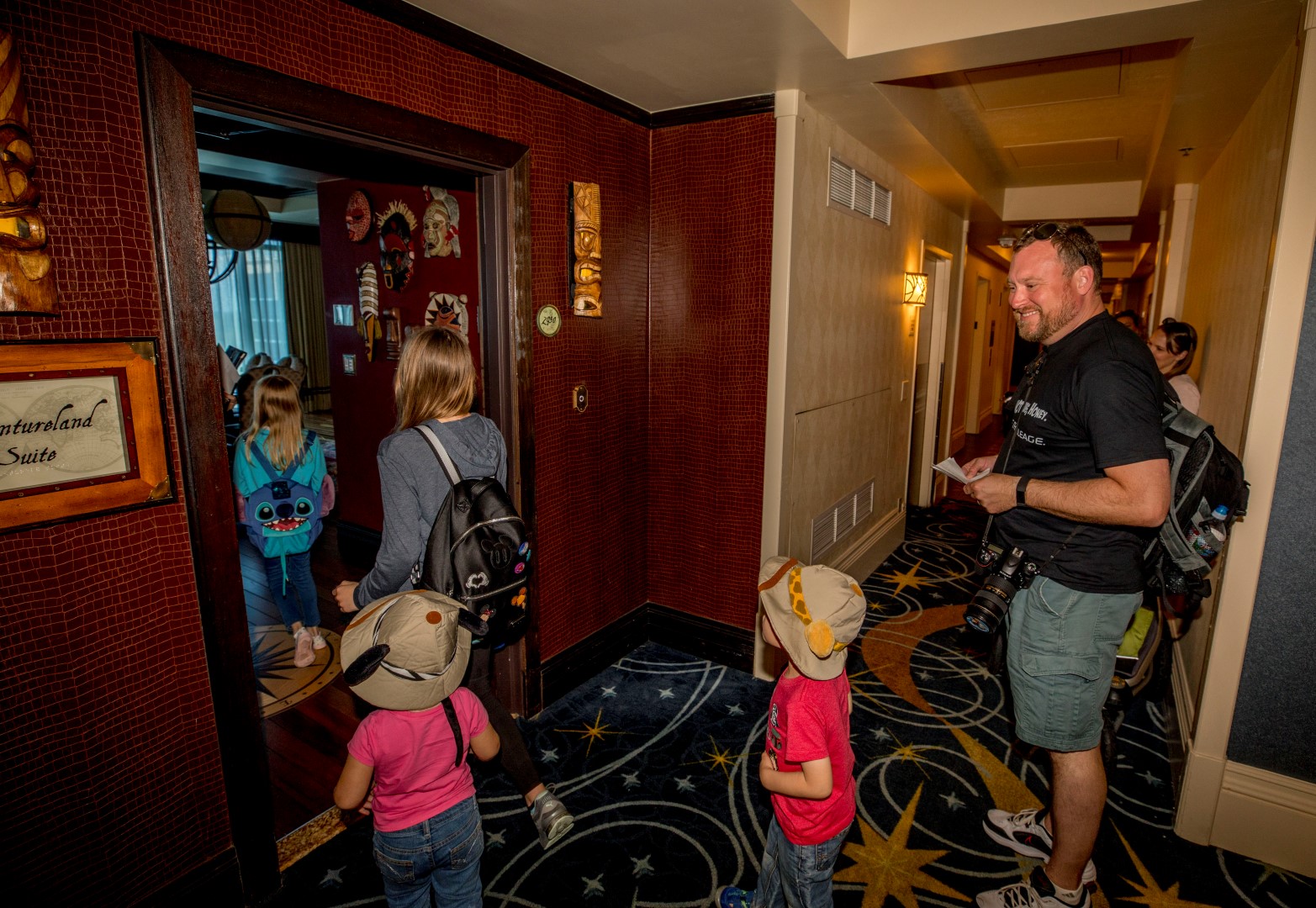 .
I had met my VIP cast member down in the lobby, and she and I took an elevator up together as the rest of my party had taken the prior two elevators with our ample children/strollers. She let us in and started to explain the amenities. She didn't get very far as my daughters had watched every last piece of content on the suite a million or so times on YouTube and took to giving her the tour.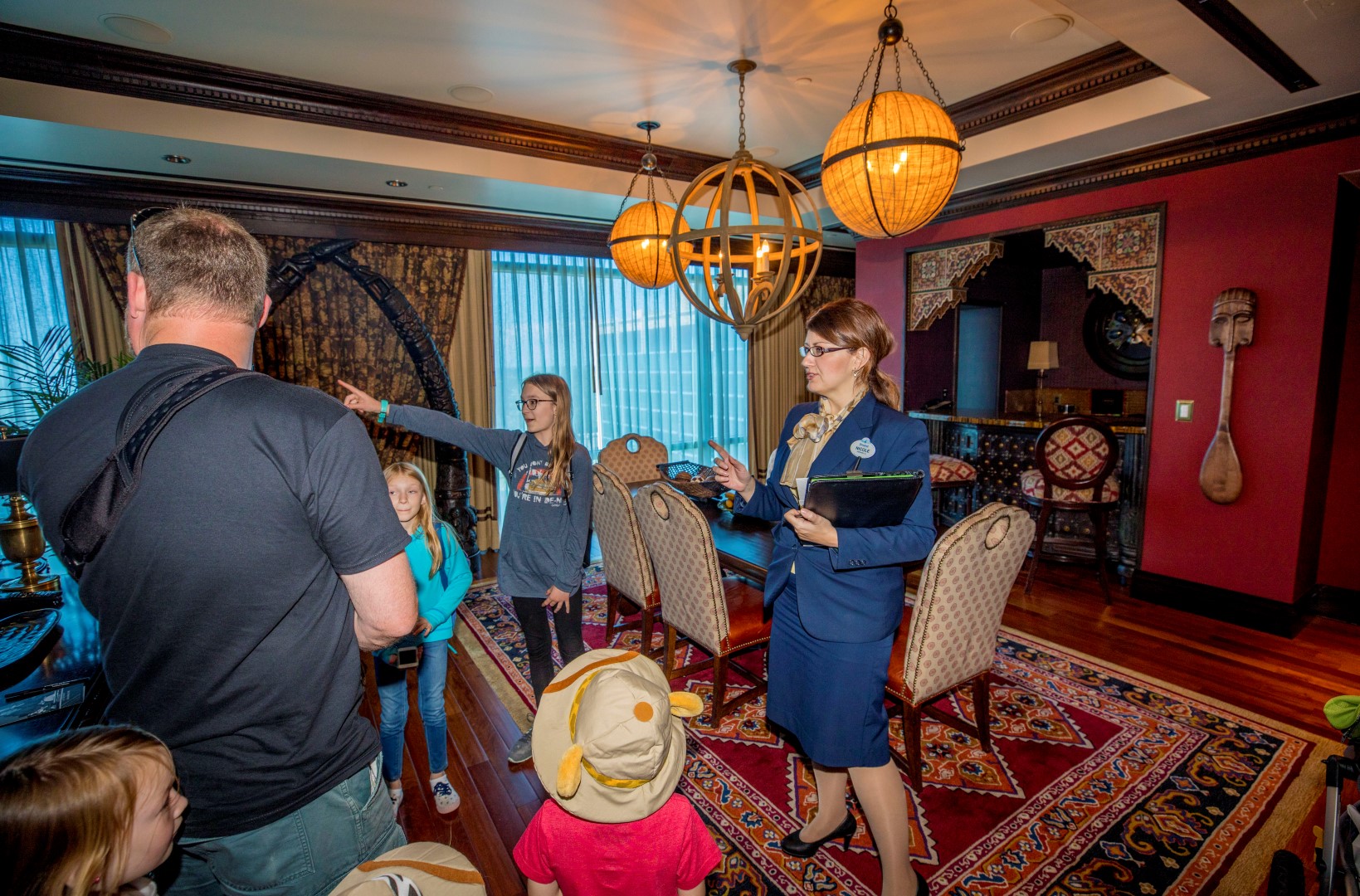 Here's the master suite as you find it when you walk in and before the kids get to messing it up...