Hi all! This is our second trip on our Annual Passes. We were down for Christmas and New Years. We are Me(49), Cary (turned 46 on this trip), Tyler (turned 21 on this trip)and Skyler (15 at the time of the trip)...we are lovers of the Deluxe Dining Plan but with all the necessary reservations needed to have a good trip, we decided to go without it this time. We have been to The World many, many times since Tyler was 2. We come from Illinois and are planning to be Florida residents in about two years. Welcome to my next Dining Report!

Tyler had to work the night we left (December 19, 2019) so we picked him up at Game Stop with Little Caesars pizza for the ride. We had sandwiches and a lot of other food for the ride down and for the trip. We have been driving down the past few times so we bring a cooler with a ton of bottles of pop, since the soft drinks are super expensive in Disney. So we were set for the way down. Our first meal in Florida was at the DoubleTree by Hilton Orlando at Sea World where we stayed the first night. We really liked the hotel, by the way!

Alberto's Pizzeria
The counter service restaurant was Alberto's Pizzeria. We were not in the mood to go up and get dressed and to go sit in the full service restaurant so we ordered at Alberto's. While they waited for the food I went up to the room to get showered and changed.
By the time I was done showering they were back with food.
Skyler ordered Hot Wings...
She said they were really good and had a lot of meat on them. Tyler finished them for her. There were 10 or 12 in there...not sure. It was plenty for one person, and apparent;y that person's brother...LOL.

I ordered the Kale and Sausage Soup...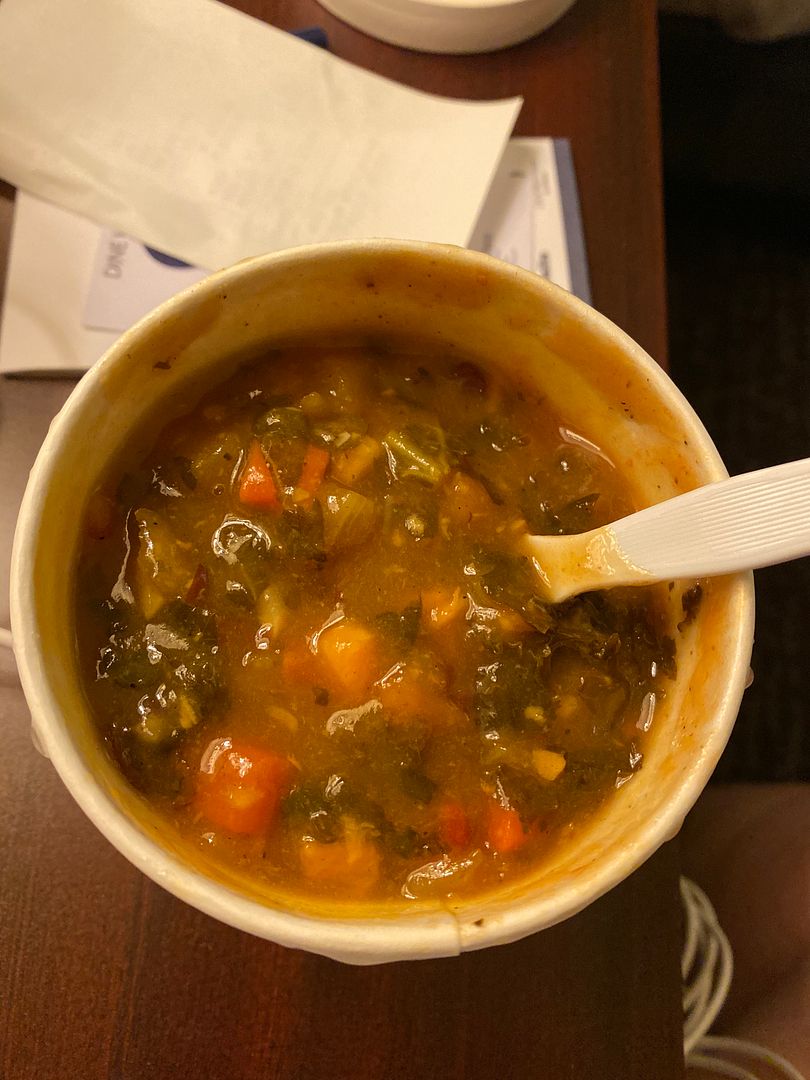 It was really good...a bit spicy but I like that. It was a large bowl and filled me up!

Cary and Tyler both got the Meatball Sub...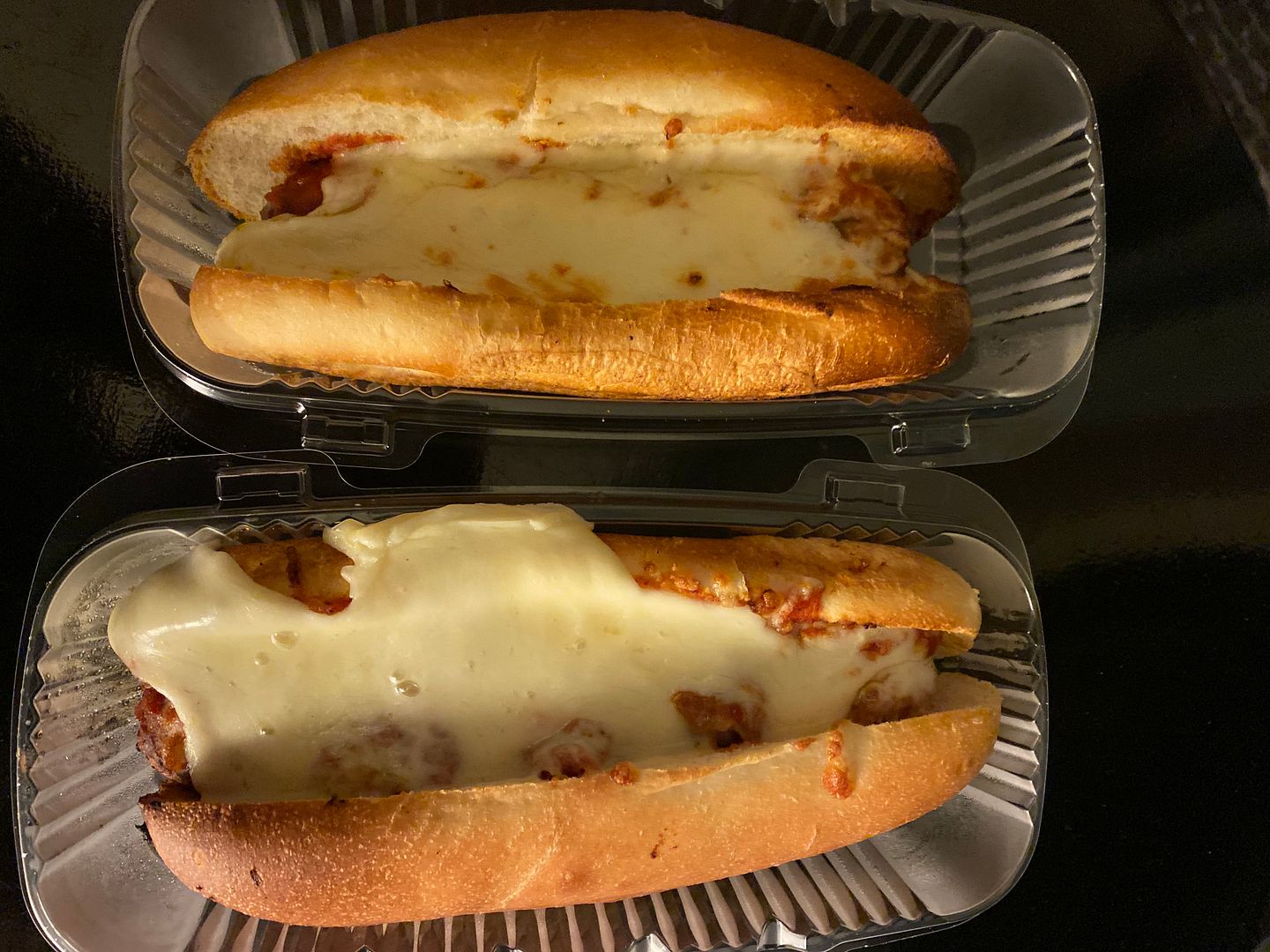 There were five medium sized meatballs in there and they both really enjoyed them. They were gooey with cheese and the bread was slightly crispy on the outside, like toasted, but soft inside. They were both happy with their choice.

Skyler also got a Vanilla Bean Frappucchino (that we don't have a picture of??? Slacking already!)...that she said was definitely NOT Starbucks but it was ok. And for dessert we all had our Double Tree Chocolate Chip Walnut Cookies that we got at check in.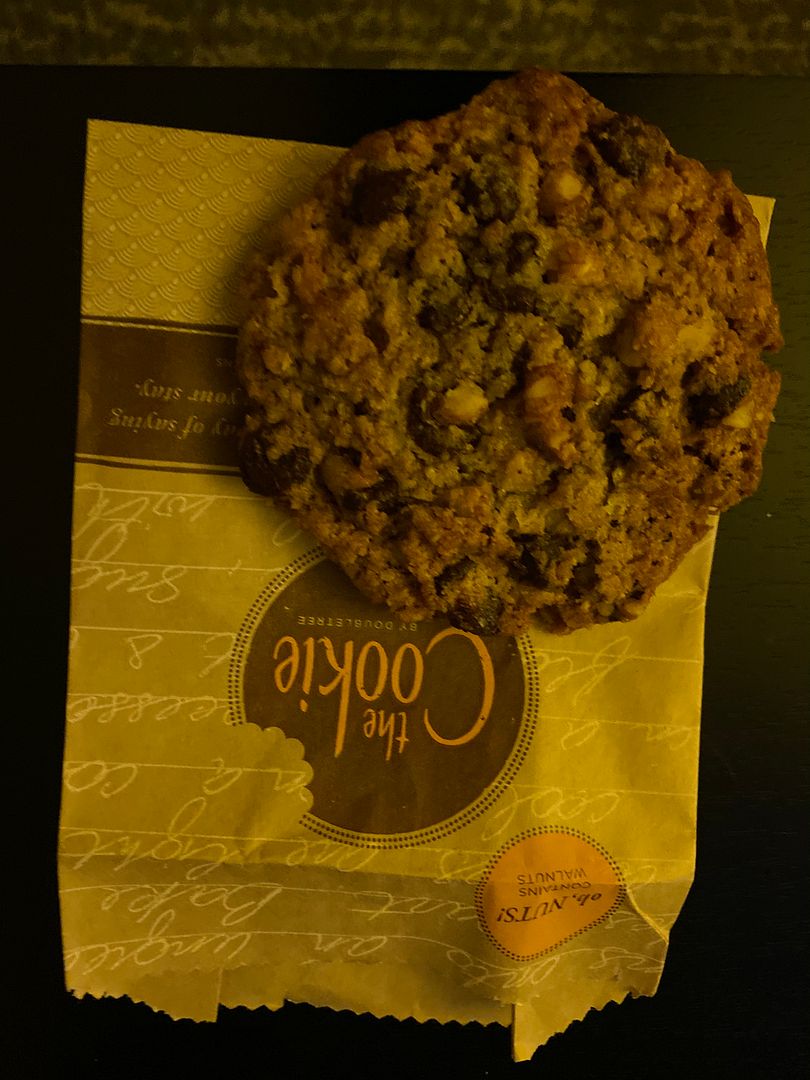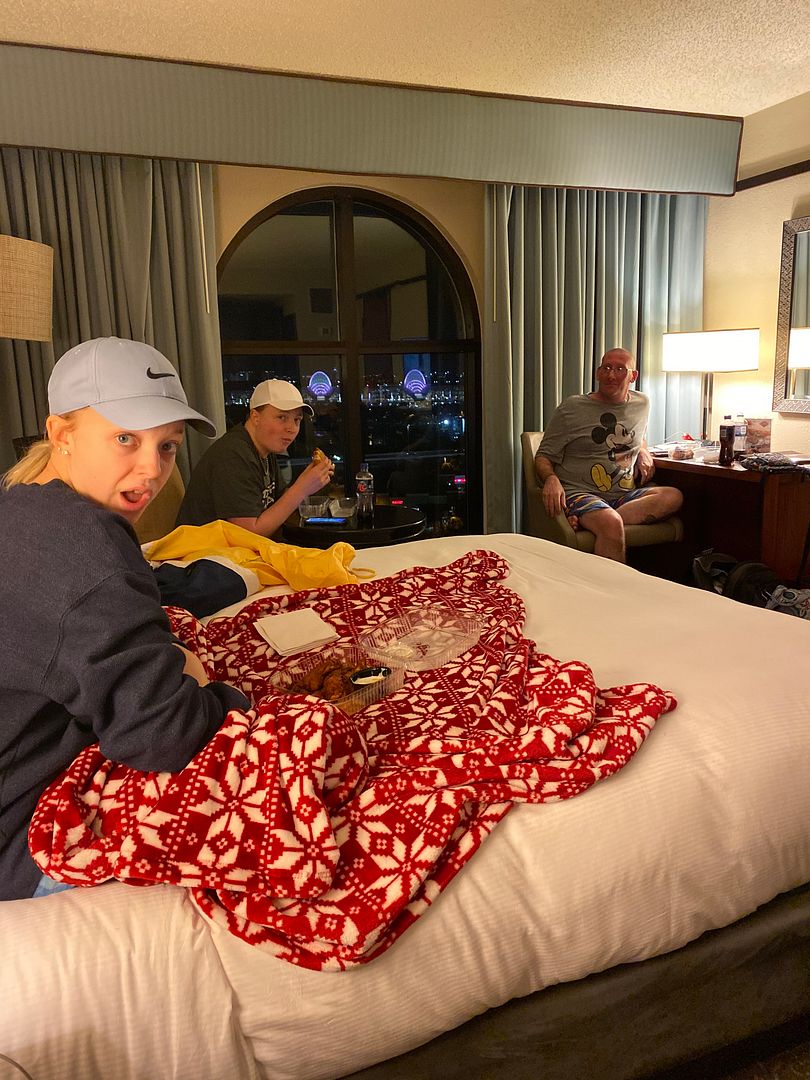 We checked out at 9:08pm...the total was $43.61 and we felt it was a good price for the good food we ate!

TOTAL = $43.61